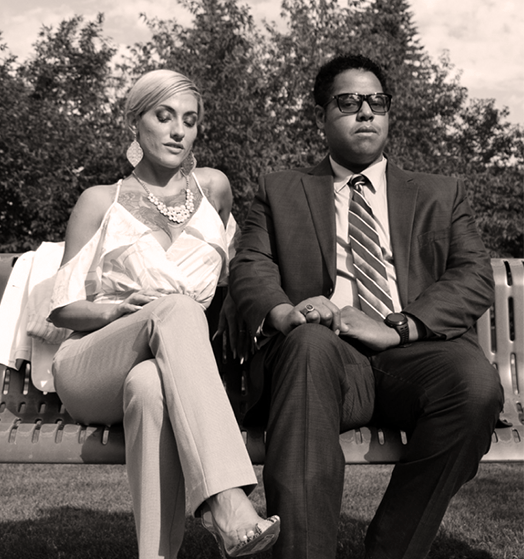 The Founders of Huff n Puff Records & Publishing
Huff n Puff Records was founded on April 20th, 2018, by Nicolas "Greed" Trott-Pearman. Since it's inception, it has been our mission to produce high-quality mainstream music with good energy for all to enjoy.
In August 2020, Joanna "Zeo" Croskey was brought on to the team, since the label was founded, we have produced numerous records and have established relationships with several studios across the US & beyond. We work very closely with our team of producers and directors to achieve are unique and ever-evolving sound and visuals. 
So, what's next? Any big plans?
During the crisis of the pandemic of 2020 our team was very fortunate to be able to continue our work mostly uninterrupted thanks majorly in part to our satellite studios, with the exception of live shows we continued to build and grow while still being mindful of the challenges around the world. During this time we created some incredible new sounds as well as expanded our graphic design department and tech support. With the help of our friend and colleague Lenny Corrigan our internet presence has come full circle and is thriving at an incredible level! 
We look forward to sharing our brand new roll out of merchandise which is located at our partner site at Legendwolfpack.com featuring some of the most amazing artists our team has had the pleasure of collaborating with. This summer of 2022 we look forward to bringing the world some of our best work to date!  Our plans for the future are to grow as much as possible and continue to progress in the fields we have thrived in.
Huff n Puff Records – what should we know? What do you guys do best? What sets you apart from the competition?
We are a record label and publishing company which specializes in international project development. We are proud to be a melting pot of different energies collectively working together to produce amazing music and cosmic sounds.